Former President Donald Trump's former lawyer Michael Cohen has criticized Trump's reaction to a lawsuit brought against him by New York Attorney General Letitia James.
James announced a $250 million suit against the former president, the Trump Organization and his children Donald Trump Jr., Eric Trump and Ivanka Trump on Wednesday, alleging they inflated Trump's net worth in order to "unjustly enrich himself and cheat the system."
The lawsuit alleges that the Trump family engaged in "numerous acts of fraud and misrepresentations" over a 20-year period, including cheating lenders and others with false and misleading financial statements.
Trump responded to the lawsuit in an interview with Fox News' Sean Hannity on Wednesday, saying that banks "do their own work, they don't rely on us. But what they do is, we have a disclaimer."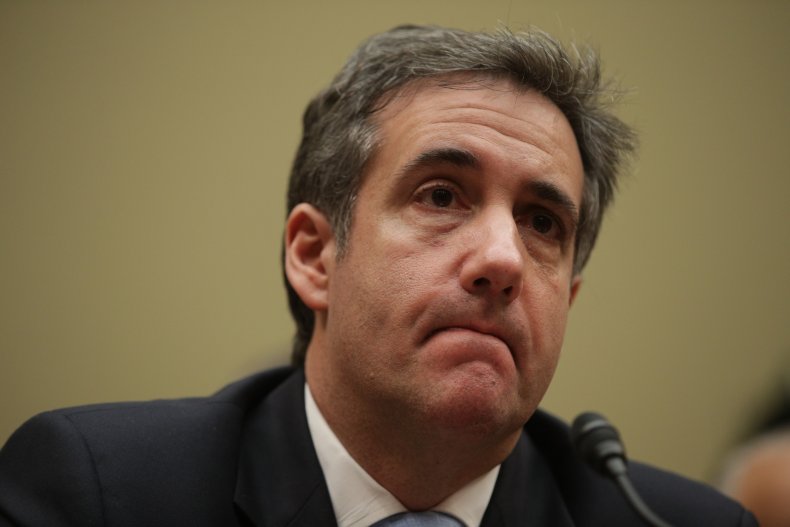 "And we put together—my people put it together. I would look at it and it looked fine. But it's not overly important. What's important is the property. I have the best property. What happened, Sean, is we have a disclaimer right on the front. And it basically says, 'Get your own people. You're at your own risk,'" the former president said.
Trump said he had told banks: "Don't rely on the statement that you're getting," adding that it was "a very powerful disclaimer."
Cohen, Trump's former personal lawyer, appeared to deride that explanation in an interview with CNN's Don Lemon on Wednesday.
"He [Trump] also said that he had a disclaimer when he applied for any loan, telling the lenders that they had to verify everything themselves," Lemon said. "Why would any bank go along with that?"
"Because it's not true. The disclaimer is no different than his declassification of all the documents that nobody heard, except for himself," Cohen said.
He was referring to Trump's claims that he had declassified White House documents held at his Mar-a-Lago home that are currently the subject of an FBI investigation.
"Like I said, Donald Trump will lie," Cohen went on. "And he lies with impunity in order to justify whatever the question, whatever the issue is that's confronting him. That's his— that's his strength. That's his superpower. He lies with impunity and he doesn't care."
Cohen added that Trump "went running to Fox News."
"So in that way, he keeps his base, claiming that he's the victim. He's always the victim. It's amazing," he said.
Newsweek has asked Trump's office for comment.
In 2018, Cohen pleaded guilty to eight counts including campaign finance violations and tax fraud and later entered another guilty plea for lying to Congress about plans to build a Trump Tower in Moscow. He was sentenced to three years in prison.
Cohen testified before Congress in 2019 and alleged that Trump had exaggerated his personal wealth in financial documents provided to banks and insurers.
"It was my experience that Mr. Trump inflated his total assets when it served his purposes, such as trying to be listed amongst the wealthiest people in Forbes, and deflated his assets to reduce his real estate taxes," Cohen said at the time.